New Module for Sheet Driven Manufacturers, Distributors

Syspro Impact Software, Inc., a provider of IMPACT Encore™ enterprise/supply chain software, has introduced a new module designed to fill the specific needs of manufacturers and distributors that cut shapes and pieces from standard size materials, e.g., rods, sheets, and tubes. The new Material Yield System is targeted at industries that need to maximize yields, minimize waste and, where possible, return remnants to inventory.
The new system, which is being offered as an option to Version 5.0 of Syspro's IMPACT Encore supply chain software, accommodates a seamless integrated workflow to satisfy a series of common requirements. They include: customer specific dimensional requirements, automatic yield calculations and the return of remnants to inventory without the need for the user to manually create new part numbers. Additionally, the new module is able to handle custom orders from existing inventory, another branch's inventory, the purchasing of material from a vendor, or a combination of the above.
Highlights of the new Material Yield System include: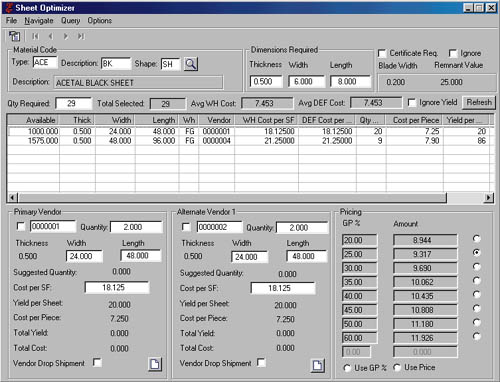 Yield calculation – When processing a quotation or a sales order for cut sheet, rod, or tube products, the customer specific dimensional requirements are automatically calculated with the resulting yields displayed from existing inventory and inventory master items. A cutting workflow is created if any cutting operations are required. The sales person is in complete control of the actual items selected for order processing.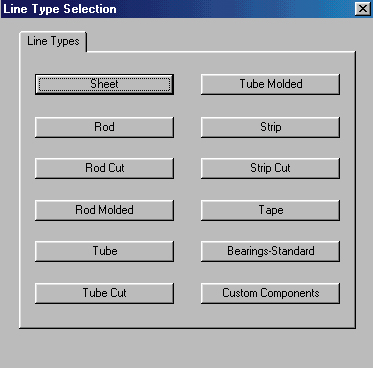 Inventory Part Creation – Inventory part creation assists the user in correctly creating the inventory part. Each inventory part includes information such as material type and dimensional characteristics.
Remnant put back - The last step in the cutting process is the remnant put back. This feature handles the issuing of raw material to the job, receipting the cut item and remnants back into stock without manually creating new inventory codes, and updating the cost of goods sold on that line item.
For more information, contact Stan Goodrich, Syspro Impact Software, Inc., 959 South Coast Drive, Suite 100, Costa Mesa, CA 92626, 800-369-8649, Fax: 714-437-1407, E-mail: info@sysprousa.com, Web: www.sysprousa.com.