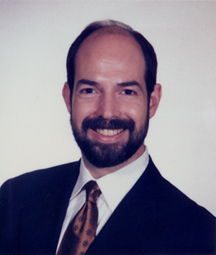 (gīd)

Guide - 1. to point out the way for; lead 2. to direct the course of; control –n. 1. one whose work is conducting tours, etc. 2. a controlling device 3. a book of basic instruction. This issue is that and more! From our 2006 Buyer's Guide featuring nearly 100 manufacturers and suppliers of products and services specifically designed for the plastics fabrication industry, to three feature articles and two trade show previews, the July/August issue of Plastics Distributor & Fabricator is your guide to the leading companies serving the plastic sheet industry today.
Beginning on page 23, our 2006 Buyer's Guide offers a valuable guide to leading manufacturers of material, machinery, tooling and accessories. The on-line version of the 2006 Buyer's Guide is keyword searchable and provides hotlinks and E-mail links for easy access to the featured companies web sites and sales contacts. In our IWF 2006 and SPE Thermoforming Conference Previews, we feature dozens of products that will be on exhibit for fabricating and forming plastics. This is a great opportunity to see machinery in action prior to making your purchase of that new saw, router or cut-sheet forming machine. These companies will be happy to take you on a tour and show you how their products will increase your accuracy, productivity and profitability. Please also visit us. We will be in IWF Booth # B461 and SPE Booth #417. For more information on these trade shows, see Mark Your Calendar.
In Routing this month, Van Niser reviews "The Router Way." Today's CNC routers enable plastics fabricators the ability to produce high tolerance parts economically for a wide variety of industries.
Are you looking for a way to increase your sawing productivity? Turn to page 53 and see how Liberty Display Group upgraded their plastic sheet cutting capability and doubled their productivity by consolidating their cutting requirements.
Click on UHMW-PE Protective Piling Covers to see how Emerald Bay's Director of Construction solved a problem with marina pilings that were not standing up to the mechanical and salt-water environment of their floating piers. The solution was the first of its kind!
Finally, in Safety Solutions, Jack Podojil discusses "How to Control Workers' Compensation Costs," perhaps the most troubling risk for small to large employers.
As always, if you are looking for information on cutting, bending, bonding, forming, welding or for tooling, material, machinery or accessories, see our keyword search for an eight year article archive.
Enjoy the issue,

David Whelan
Editor/Publisher