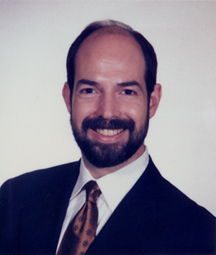 Wow

The results are in. Business has picked up across the board from fabricated plastic products to thermoformed parts. Virtually all sectors are reporting growth this year, many double digit. In addition, new machinery, tooling and materials are opening up new markets and applications for distributors and fabricators that were not available to them prior. From high temperature, high performance materials for thermoforming to high precision saws and routers specifically designed for working with plastics, technology continues to offer our relatively young industry growth opportunities around every corner.
And speaking of opportunity, time is running out to take advantage of the tax incentives the federal government is offering on the purchase of new equipment this year. For more information on The Jobs and Growth Tax Relief Reconciliation Act of 2003 click here. But don't delay. You must put new machinery in service by December 31 and delivery on some types of equipment could take a couple months.
Polycarbonate is a versatile material and one of the the features of this issue. From covering the Olympic Stadium to sight glasses and medical components, polycarbonate offers high impact strength over a wide temperature range and is available in a multitude of shapes and profiles. In this issue, our contributors cover general fabricating guidelines and some of polycarbonate sheet's growing applications. In addition, we feature the products of sixteen manufacturers of polycarbonate shapes and profiles.
Also in this issue is an overview of some of the new products we found at the IWF Fair last August in Atlanta, Georgia. Hosting over 42,000 attendees from 46 countries, buyers saw the latest that manufacturers and suppliers have to offer in machinery and tooling. We found over twenty new products that can help plastics distributors and fabricators increase their productivity and profitability.
Finally, in Safety Solutions, Jack Podojil revisits airline security three years after September 11. A lot has changed but are we safe? Jack has seen some interesting things on his flights lately.
If you fly for business, pay attention to what is happening on your flight. If you like our magazine, you will love our website. From articles on all aspects of fabricating plastic shapes, to material, machinery and tooling, www.plasticsmag.com features a keyword searchable five year archive and an on-line version of our 2004 Buyer's Guide.
Enjoy the issue,

David Whelan
Editor / Publisher