Non-Glare Signage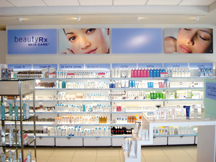 Evonik Cyro LLC has developed ACRYLITE® RESIST™ A-99 and ACRYLITE® POP Touch acrylic sheet products to meet the demand for ADA compliant non-glare signage in Point-of- Purchase merchandising. These continuously manufactured sheet products have textured matte finishes that reduce glare and can be easily laser engraved with Braille. Their frosted surfaces hide fingerprints and scratches for enhanced service life.
ACRYLITE POP Touch sheet has a heavier frosted texture than ACRYLITE RESIST A-99 sheet and the impact strength of standard acrylic. It was designed specifically as an economical alternative for P-O-P signage and is available in a 48" x 96" sheet size and in six standard thicknesses of .060", .080", .098", .118", .177" and .220". A larger size of 51" x 100" can be made to order.
ACRYLITE RESIST A-99 sheet is impact-modified to reduce breakage in fabrication, shipping and handling. Its non-glare textured surface, also compliant with ADA requirements, comes in 49" x 97" size sheet in four standard thicknesses of .060", .080", .098", .118".
With excellent optics, light stability and superior thickness tolerance, ACRYLITE RESIST A-99 and ACRYLITE POP Touch sheet products are perfect for line bent signs; directories; literature racks; poster stands; announcement boards and shelf talkers.
For more information, contact Gail Wood, Evonik CYRO LLC, 379 Interpace Parkway, Parsippany, NJ 07054, 800-631-5384/973-541-8754, Fax: 973-541-8445, E-mail: cyroemail@evonik.com, Web: www.acrylite.net