People, Places and Things

Gary DiFazio was recently appointed Director of Sales of PALRAM
Americans, Inc. As Director of Sales, DiFazio will be responsible for overseeing the North American sales team where he will focus on achieving the growth and business objectives of the Corporation.
The IAPD search committee has named Susan Avery as its new executive director.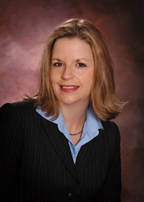 Avery will come to IAPD with more than seven years of executive level experience with ARMA International — the Association for Information Management Professionals. Avery joined IAPD full-time in early July. She and current executive director Deborah Hamlin, CAE, will work together through the 50th IAPD Annual Convention in Vancouver, BC, Canada.
The Board of Directors of Premier Material Concepts™ (PMC) announced the promotion of Eric Hausserman to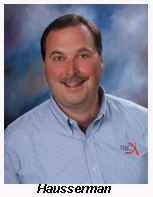 the position of Vice President of Manufacturing and Technology. Hausserman joined the Rowmark team in 2000 as Plant Manager. During his six years with the company, Hausserman has been the driving force behind the integration of qualitative processes and measurements for PMC world class manufacturing operation.
PMC also named Kerry Pinion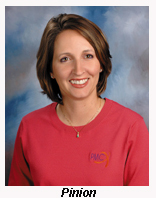 Inside Sales and Service Manager. In this role, Pinion will manage day-today PMC customer support activities as well as order processing and sales and service development.
Professional Plastics announced the addition of Lonnie Coronado to its outside sales team in Houston, Texas. He has five years of plastic resin sales experience. The firm also announced the appointment of George Young to National Sales Manager. He has over ten years with Professional Plastics and over 30 years in the plastics industry. Also announced was the hiring of Edward Atkinson who will head Professional's Asian operation from Taipei, Taiwan.
Helmut Gehr, Chairman and CEO, GEHR Plastics Worldwide announced the appointment of Bill Shields as the new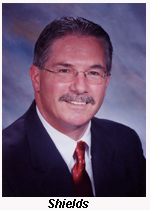 Vice President and Sales Director of GEHR Plastics USA, Boothwyn, Pennsylvania.
Altendorf America, a division of Stiles Machinery Inc., announced the promotion of Dan Murphy to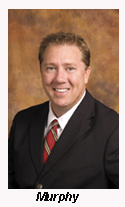 National Sales Manager for Altendorf America. This new position has been established due to the continued increase in Altendorf America's sales levels in recent years and in consideration of future planned growth.
Murphy's replacement, Doug Dickinson, joined Altendorf America in and is based out of the regional office in Ontario, California.
Stiles Machinery Inc. announced that Brian Stiles has been promoted to Sales Engineer and will be relocating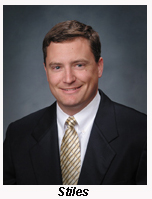 to Kansas City to represent Stiles in that area.
Originally from Grand Rapids, Brian is a descendent of Web Stiles (Stiles Machinery Inc. was founded in 1964 as a division of Web Stiles, Inc.). With this promotion, Stiles will be responsible for industrial machinery sales in Nebraska, Kansas, Missouri, and Southern Iowa.