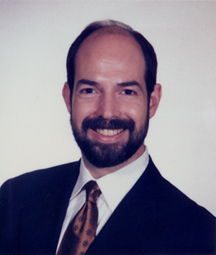 The New www.plasticsmag.com

Welcome to the new www.plasticsmag.com redesigned to better serve the needs of the plastic stock shapes industry. We have spent the last several months updating and reorganizing our extensive archive of information to better address our visitors needs and to take full advantage of the functionality that makes the web such a great resource for us all. What you will see is a clean, well-organized layout that offers easier navigation, better search engines and access to leading manufacturers and suppliers serving our industry. Our extensive archive of articles and information provides visitors an unequaled resource for material, machinery, tooling and accessories. In addition, our Buyer's Guide and Advertiser's Directory will connect users with suppliers who are ready to serve their specific needs.
One exciting new feature that we are constructing in cooperation with the International Plastics Fabricators Association is the Find A Fabricator database. We regularly receive e-mails, phone calls, and faxes from individuals looking for fabricated parts from across the country and around the world. In the past we have directed them to a variety of resources. Soon, they will be able to click on the Find A Fabricator button on our website to view participating fabricators and members of the IPFA who will be featured. Users will be able to search by geographic location, material fabricated, and industries served. A short company description and all the contact information a fabricators' potential customer needs to reach them will be put at their fingertips. To find out how to get listed in the Find A Fabricator database click here.
Leaner economic times force us all to work harder and smarter in order to stay competitive. As a magazine designed to serve the needs of distributors and fabricators of plastic rod, sheet, tube, film, pipe and fittings, we have created these new resources to help buyers find suppliers, and fabricators find customers.
At press time for the magazine there was a lot happening and being a bi-monthly magazine we have not been able to bring you news in as timely a manor as we would like, until now. Late Breaking News to help you stay current on events that are shaping our industry. It will also offer a forum for individuals to submit news items that they feel are relevant to the industry. We can't be everywhere, so help us help you separate the fact from the fiction. This new feature will be available April 6, 2001.
The new March/April issue is now on-line and packed with features and new products that should not be missed. In Plastic Welding Andy Bramer illustrates the various types of failures that can occur when making a plastic weld. His charts offer the reader a handy reference of the six failure groups to avoid. His article will bring you one step closer to understanding what it takes to achieve a quality plastic weld.
Are you using NC programming? If not, read Scott Jones article "How NC Programming Can Save You Time and Money". CNC machines come in a wider variety and are more affordable than ever before. They offer users tighter tolerances, increased productivity, fewer headaches, and increased profit. Your investment can quickly pay for itself through timesavings, material savings, and reduced labor costs.
In The Basics, Bob Schultz and Roman Kordecki offer their recommendations for choosing the right (carbide tipped) saw blade for cutting plastics. With the wide variety of materials and different equipment being used to cut plastic, their recommendations will help you choose the right saw blade to achieve the desired finish for your cutting jobs.
Lastly, in "A Guide to Thermoforming Machines", Michael Dowell discusses the four most common configurations used today for sheet feed forming. Which is best for your application? In a related feature, see "Breathable Aluminum for Thermoforming and Vacuum Clamping" it features a unique micro-porous aluminum material.
All the above features can be found quickly through our Home Page and . Article Search engine. We welcome your feedback regarding our new site and any features and article we publish. You can reach us via e-mail at pdfm@plasticsmag.com or phone at 708-447-0001.
Enjoy the issue and the new site!

David Whelan
Managing Editor