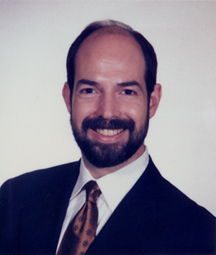 Heating Up
I'm not just talking about the temperatures - things are heating up across our industry and 2012 looks like it will be another year of growth for fabricated plastic products. Last year ended on a high note for most and the first quarter has continued to follow suit.
While uncertainty still challenges our economy on a daily basis, the European recovery, the outcome of the presidential race and fuel prices to name a few, we are getting use to working in this economic climate and ultimately doing pretty well. Growth today comes from ingenuity and hard work - two things our industry is known for.
And to that end this issue has the machinery, materials, tooling and information that will help you take your business to the next level. Starting with Saws & Saw Blades we feature leading manufacturers of vertical and horizontal saws for cutting and sizing plastics and blades that will help them cut cleaner. With a wide range of sizes, options and price points, isn't it time you thought about a new saw for your shop?
Next we look at keeping your saw or router running like new with Preventative vs. Reactive Maintenance. Do you have an enforced Preventative Maintenance (PM) plan in place? Don't run your machine until it fails. Regular maintenance is the key to getting a long life out of your investment.
Then turn to See-Through PlasticsPlus to see what's new from materials to joining and polishing equipment. From eight-foot tall diamonds, to waterfalls and hurricane protection panels, our spotlight features a wide range of products that can open up new opportunities for your business.
Has OSHA ever visited your business? Do you know what they require of you and your employees? In Safety Solutions this month Jack Podojil looks at what OSHA requires of your organization in "Getting Familiar with OSHA." In his column, Jack addresses what OSHA requires of employers and employees as well as employees rights and what to do if OSHA knocks on your door.
Business is heating up across the country much like the record breaking temperatures. It's time to strike while the iron is hot and find new machinery, tooling and materials that you can use to increase your sales this year. You can find additional machinery, material, tooling and resources in our 12 year article archive or use our eReader Service to contact our advertisers or manage your subscription.
Enjoy the issue,

David Whelan
Editor/Publisher

May/June 2012
Nylon & Acetal
Signs & P.O.P.

Ad/Edit Close: 04/20/12
Material Close: 04/27/12