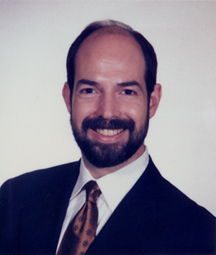 One of My Favorites

This month we feature one of my favorite industries, the thermoforming industry. While I am fascinated by the wide range of machined and fabricated plastic products and the technology that is used to create them, the thermoforming industry continues to see many advances. From control over the process to efficiencies in trimming and material handling, thermoformers continue to push the envelope. New materials are also being introduced that open up markets for thermoformed products that were never before thought possible.
This month we kick off with Van Niser, where we conclude the four-part Real World Routing Solutions series. This series has focused on common routing problems and the tooling and/or process changes that solved them. If you missed any of the articles in this series you can find them on our website along with the entire Van Niser archive.
Our Thermoforming Spotlight begins with an updated version of an article we ran two-years ago, Top TEN Tips to Becoming More Efficient in Thermoforming. In it, Mike Alongi of MAAC Machinery Corp. examines ways thermoformers can increase efficiencies from the beginning to the end of the thermoforming process.
Then turn to our Thermoforming Spotlight where we feature seven pages of products, from cutting edge new materials to machinery that can help your business move to the next level.
Virtually every time you cut a sheet of plastic you produce a remnant. How do you know which are worth keeping and how do you mange them? In our feature Integrating Optimization, Inventory and Scrap Management, David E. Talbot of Eurosoft, Inc. discusses how you can get control of this process, increasing your profitability and reducing your remnant headaches.
Finally, in Safety Solutions, Jack Podojil addresses the need to make safety a prime focus in the design phase of facilities, equipment and products rather than retrofitting after an accident has occurred.
What's next? It's been a busy year and our November/December issue will feature our annual Year in Review.
You can find more products and information for plastics distributors, fabricators and thermoformers on our web site by searching our 2007 Buyer's Guide and our nine year article archive.
Enjoy the issue,

David Whelan
Editor/Publisher