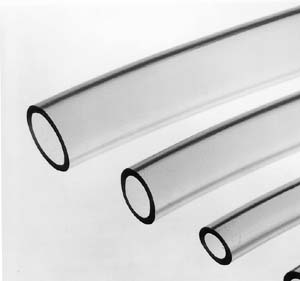 PVC/POLYURETHANE TUBING

Petro Extrusion Technologies, Inc. introduced Petro-Blend™, a line of PVC/Polyurethane alloy tubing available from stock in 6 popular sizes.
Offering the clarity of flexible PVC along with the toughness and wear characteristics of polyurethane at a fraction of the cost of regular urethane, the tubing is available in 100-ft. coils in blue tint clear. The hardness is 80A durometer.
For more information, contact Fran Stricker, Petro Extrusion Technologies, Inc., P.O. Box 199, 490 South Ave., Garwood,NJ 07027, 800-229-3338, 908-789-3338, Fax 908-789-0434.