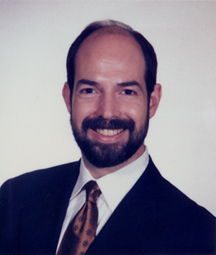 Going Green

I have been a recycler since long before it was convenient to do so. As an avid outdoorsman I am also very interested in protecting and enriching our environment and preserving our natural resources from water to energy. Did you know that by 2013, 36 states anticipate water shortages and that less than 3% of the worlds water supply is fresh water with much of that inaccessible? Doing something now on both a personal and business level is the key to sustaining our resources and our environment.
This issue features two articles that will help plastics distributors and fabricators make a difference at their workplace. "Going Green" encompasses a lot of areas. From sustainability and the three R's; reduce, reuse and recycle, to initiatives like that of Wal-Mart and Sam's Club with their The 7 R's of Sustainable Packaging. One of their R's is read. There is a lot of information out there that can help you and your business become more green and much of it is only a couple mouse clicks away. Research shows that companies that have green practices are looked at more favorably by consumers. It does not take as much work as one might think. The best part is that while you are helping to save the planet, you can actually save money and in some cases generate revenue.
This issue also features an Acrylic Spotlight showcasing a variety of materials and products for working with acrylics. You will also find a wide range of articles on our website addressing routing, cutting, bending, polishing and the use of adhesives and solvent cements. Just go to www.plastics-mag.com and click on the Acrylic Spotlight or search our ten year article archive.
In Safety Solutions this month, we have a guest columnist. Ray Enama is a senior consultant for Podojil & Associates and has over 40 years of experience with high and low voltage electrical systems. Mr. Enama addresses the NFPA 70E electrical requirements which are fast becoming a hot issue with OSHA.
This year marks the magazine's 30th anniversary and my tenth year so we thought it would be nice to debut a new look for the new year. We hope you like the new design throughout the magazine and coming soon to our website. It promises to be a challenging year, due in large part to the state of the world's economy. We look forward to continuing to bring you a wide range of information to help your company be more competitive and more profitable.
The new e-Reader Service response form on our website offers you more options for requesting information from our advertisers and select editorial items. If you are looking for information on fabricating or materials, machinery, tooling or accessories, you'll find it here.
Enjoy the issue,

David Whelan
Editor/Publisher