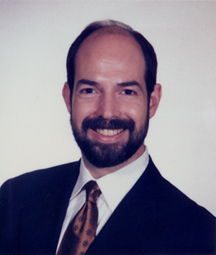 Technology

Most of you remember the days before computers; when records and files were kept manually and keyboards were only on typewriters. While those days are gone, the opportunities that technology and the wireless world offer us have made it possible to do business on a larger scale from almost anywhere in the world. This includes our 2007 Buyer's Guide which is packed with manufacturers and suppliers that can offer your company a competitive edge.
This month we kick off with the continuation of Van Niser's series on Real World Routing Solutions . This series focuses on common routing problems and the tooling and/or process changes that solved them.
The Thermoforming Industry continues to grow. Pushing the industry to the next level has been, in part, due to Advances in Thermoforming Machinery. Read how, through better control of all aspects of the thermoforming process, parts are being created for applications that were never before thought possible. Also see our web site for an archive of articles on, and machinery for, this hot industry.
Click on our 2007 Buyer's Guide for a valuable guide to leading manufacturers of material, machinery, tooling and accessories and features a dozen new entries this year. The on-line version of the 2007 Buyer's Guide is keyword searchable with hotlinks and E-mail links for easy access to the featured companies web sites and sales contacts.
What does the future hold for the retail display industry? Some design students at Auburn University took a look at the real world of product design and development with the help of Eastman Chemical Company and Sheffield Plastics. Click on College Students Gain Real World Design Experience to see some of their creations.
Finally, in Safety Solutions, how to avoid that aching back. See Back Safety and Lifting where Jack Podojil discusses steps you can take to avoid injury and help strengthen your back.
What's next? Our September/October issue will feature a spotlight on Thermoforming. We will also include some of the new products from the SPE Thermoforming Conference, September 16-19 in Cincinnati, Ohio. Click on Mark Your Calendar for more information.
You can find more products and information for plastics fabricators on our web site by searching our 2007 Buyer's Guide and a nine year article archive.
Enjoy the issue,

David Whelan
Editor/Publisher