PETG Sheet Voice-Over CD

The many benefits and uses of VIVAK® Sheet, a product of Sheffield Plastics Inc., a Bayer MaterialScience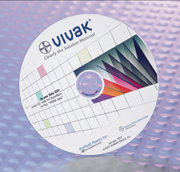 Company, are highlighted in a new voice-over CD. VIVAK, a thermoplastic sheet in the PETG family of plastics, is easy to fabricate, form and finish. It also offers high impact strength and durability. In addition, higher performance translates into thinner gauges and higher rates of production through easy die cutting, deeper draws, punching and low-temperature forming. VIVAK also offers a level of chemical resistance suited for harsh industrial environments and it is FDA compliant for use in food partitions or containers.
Depending on its thickness, VIVAK can be manufactured using cold bending, punching, shearing, solvent bonding, rivets and welding. It can be thermoformed by vacuum forming, free blown forming and line bending on standard equipment. Several guidelines for usage are also included.
In its color varieties, VIVAK utilizes Bayer's color infusion process, in which the color becomes completely integrated into the plastic. It also features encapsulated image layer technology that may allow for the inclusion of textile fabrics, plastic films, natural products and more in displays.
VIVAK Sheet is available in clear, UV, color, matte or satin surfaces and thicknesses ranging from .020" to .500", depending on the surface. The CD provides further ordering information, including a list of standard sheet sizes and masking options. In addition, a 12-page VIVAK Fabricating, Forming and Finishing guide is provided on the CD in PDF form. ,
For more information, contact Cindy Kahlstrom, Sheffield Plastics Inc., 119 Salisbury Road, Sheffield, MA 01257, 800-254-1707, Fax: 800-457-3553, E-mail: cindy.kahlstrom@bayerbms.com, Web: www.sheffieldplastics.com.