Polycarbonate Sheet Voice Over CD

The qualities and many architectural and security glazing applications of MAKROLON® Polycarbonate Sheet, a product of Sheffield Plastics Inc., a Bayer MaterialScience Company, are highlighted in a new voice-over CD.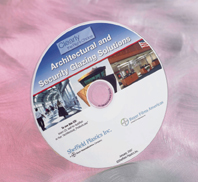 MAKROLON Sheet is durable and many times stronger than glass or acrylic while still offering superior clarity. This CD describes how MAKROLON offers many varieties of their product in order to fit a wide range of glazing needs. Options are categorized into four sections: MAKROLON AR (Abrasion Resistant), MAKROLON SL (Solar Resistant), MAKROLON HYGARD® CG (Containment Grade), and MAKROLON HYGARD BR (Bullet Resistant).
The CD also offers a comprehensive list of product options and general information. Topics include weight per pallet and standard options for masking, gauges, sizes, tolerances and colors. In addition, it includes a Specifications and Tools section, which lists links to learn more about testing and specifying architectural glazing materials.
Sign Products
Sheffield Plastics Inc. also offers a new voice-over CD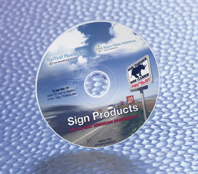 that discusses MAKROFOL® DE 1-4 white polycarbonate film. It is dimensionally stable with a translucent white color that eliminates a color pass. MAKROFOL DE 1-4 is also second surface printable for added depth. It is typically used for trade show displays, P.O.P. signage and menu board and is easily embossed, die cut or formed using thermoforming.
For more information, contact Cindy Kahlstrom, Sheffield Plastics Inc., 119 Salisbury Road, Sheffield, MA 01257, 800-254-1707, Fax: 800-457-3553, E-mail: cindy.kahlstrom@bayerbms.com, Web: www.sheffieldplastics.com.