People, Places and Things

Stiles Machinery Inc. announced Steve Call has joined the Stiles team as a Project Manager, based out of the High Point, NC office. Call will oversee the installation of key projects.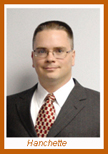 MultiCam, LP, announced that Kris Hanchette will assume the duties of Vice President and General Manager. Plastomer Technologies announced Jason Holmes has been named a West Coast representative for its Texolon and Amicon Plastics divisions. Texolon is a provider of PTFE shapes, sheets and sealing solutions and Amicon Plastics is a manufacturer of machined and fabricated engineered plastics.

Kleerdex Company, LLC, manufacturer of KYDEX® thermoplastic sheet, has named Eric Zaslavsky as Northeast Region Sales Manager. Zaslavsky will report directly to Matt Houlihan, National Sales Manager.
Harvel Plastics, Inc., has recently appointed

sales veteran Roy Burpee as National Sales Manager for fire protection products.
Curbell, Inc. announced that Ruthanne Armstrong has accepted the position of Chief Human Resources Officer.

Manufacturer's Rep News
Martino Marketing Group announced they have entered into a Representation Agreement with Plastic Engineering Solutions Inc. MMG will add the Foamacell and Mag-X product lines to their sheet product offering. The Foamacell expanded PVC foam is available in white and black, with more colors coming soon.