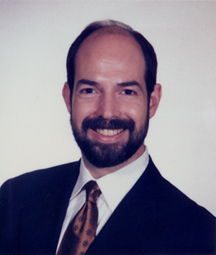 Business As Usual
This is certainly an interesting time to be alive. From watching the war in Iraq unfold live on your TV to navigating a business in the post-September 11 economy, it is hard to see anything as usual these days. We support our President and the Coalition of the Willing in their liberation of Iraq. Our thoughts and prayers are for a quick end to the war, with as little loss of life as possible.
And while it may seem hard to conduct business as usual, it is essential that we try to do just that. Virtually every business knows how to cut, but do they know how to grow? One way is to examine your resources and capabilities and find markets you are not serving that need your products and services.
This issue features two articles about growth areas in plastic fabrication. "Plastic Welding" and "Determining the Right Temperature for Thermoforming." Applications for the welding of plastics and repair of plastic parts continue to grow. We review the basics of plastic welding and feature a dozen leading equipment manufacturers and suppliers. A complete contact directory can be found by clicking here.
Sheet temperature is one of the most critical elements of the thermoforming process. The right temperature can mean reduced cycle times, less scrap and reduced energy and labor costs. To learn more, see "Determining the Right Temperature for Thermoforming."
Also inside this issue is the continuation of our routing series with this issue focusing on "Routing Acrylic." Acrylic sheet can be either hard or soft depending on the way it was manufactured. Van Niser's article, will help you choose the best tooling for the type of material you plan to rout.
Does your safety and health workplace program contain the proper elements? See how your present program meets OSHA's draft proposal for an inclusive program in Safety Solutions. In Plastic Perspectives, Mel Ettenson discusses how enhanced customer service can be the solution to the high cost/poor service spiral. See what steps you can take to make your customer service more profitable.
Enjoy the issue and God bless America!



David Whelan
Editor / Publisher