People, Places & Things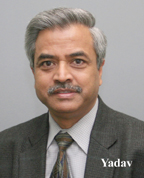 KYDEX, LLC announces Vijay Yadav has joined the company as Director of Technology. Yadav will be leading and directing the technical and technological activities and functions for KYDEX, including research and development, formulation, new product development and introduction to customers; equipment specification, selection, and start up; color matching and formulating; technical service, and the day-to-day operation of the designLabª.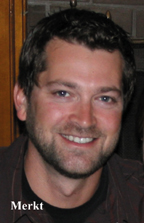 Nylatech, Inc., manufacturers of cast nylon 6 and 6/12 rod, sheet and tubular bar, added Nate Merkt to the position of Outside Sales. Merkt has sales, marketing and project management background in a variety of industries.
Brown Machine congratulates Bill Kent for 50 years of service to the thermoforming industry - all at Brown. In 1961, Kent began working for Brown Machine under Gaylord BrownÕs direction. He began as a technician assembling machinery on the shop floor. Over the course of his extensive career he has held positions as a technician, Sales Engineer, Manager of Export Sales and Vice President of Advanced Technology. Today, he is still an active member of the Brown Machine staff in his role of Technical Director. Kent has logged approximately six million actual flight miles and Òis a true ambassador for both the industry and Brown Machine,Ó said Jim Robbins, BrownÕs Vice President of Sales & Marketing.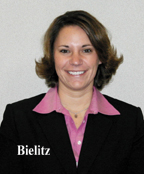 Dymax Corporation announced the appointment of Laura Bielitz as Engineering Manager. Bielitz will be responsible for leading the engineering team in new product development while providing manufacturing support.
King Plastic Corporation announced that Maggie Thomacos, Director of Customer Service and Inside Sales, Katy Becker and Tina Reberger, Customer Service Representatives have passed the IAPD Level 1 and Level 2 Certificate Program for Excellence in Sales. These certifications mark their commitment to continuous improvement and exceeding customer's expectations.
EMP SA, a world-leading manufacturer of advanced polycarbonate sheets and systems, announced the appointment of Erik K. Verhoeff as Managing Director of CO-EX Corporation. This top management change coincides with EMPÕs purchase of the 42.2 % BAYER stake in EMP. VerhoeffÕs brings over 15 years experience as GM for public traded and family owned companies in several countries around the world.
ManufacturersÕ Rep News
IPS Corporation has named Foust Marketing, Inc. as a manufacturer's representative for its SCIGRIP assembly and structural adhesives. Karen Brock-Amoah, SCIGRIP adhesives Director of Sales and Marketing for the Americas, said Foust Marketing was the company of choice due to their outstanding performance and their long-standing partnership with IPS WELD-ON adhesives. Foust Marketing will be responsible for sales and market development of SCIGRIP adhesive products in Texas, Louisiana, Oklahoma, Arkansas, Kansas and Missouri. Foust Marketing is a leading manufacturer's representative organization specializing in engineered products and services including: adhesives, cements, sealants, primers, plastic pipe, valves fittings, pumps, controllers, pre-engineered skid systems, tanks and accessories, cement, sheet, rod, duct, double-containment pipe and tanks as well as custom fabrication services.
IPS offers an extensive line of SCIGRIP assembly and structural adhesives for bonding thermoplastics, thermoset composites, gelcoats, plus a variety of metals and IPS produces a full line of WELD-ON solvent, acrylic and urethane adhesives used for bonding a variety of substrates.
For more information,